Are you struggling with relationship issues? Do you find yourself overwhelmed and wish to create balance? Does it feel like you're barely keeping your head above water as you try to navigate a transition in your life? I am here to support you!
I love working with clients on issues related to healthy relationships, boundary-setting, self-esteem, coping with life changes, managing anxiety, and reducing stress. Additionally, I am a certified domestic violence/sexual assault counselor.
My approach to therapy is warm, nurturing, and nonjudgmental. I believe that a trusting relationship between client and therapist is at the heart of successful counseling. I practice from a strengths-based, empowerment perspective and truly believe that you have everything in you necessary to live a satisfying life, but that sometimes those things are just hard to access and that's where I come in! I enjoy helping clients discover coping strategies and tools that make sense for their unique situations and needs as everyone differs in what works for them.
Together, we can define goals for our work to get you where you'd like to be while creating positive, lasting changes in your life. Also, I really think that a bit of humor is absolutely necessary to deal with this crazy and sometimes overwhelming thing called "life"… I'm looking forward to meeting you!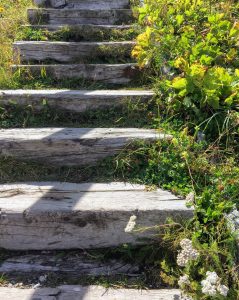 Psychotherapy – online!
I provide individual counseling for Massachusetts and North Carolina residents as well as international clients through phone or secure video platform. You can use your mobile phone, tablet, or computer and access treatment from anywhere! I utilize modalities such as CBT, narrative therapy, strengths-based perspective, and more. I also offer supplemental messaging through HIPAA-compliant/encrypted email in case you'd like to connect between sessions or prefer writing out your thoughts.
$130: 70-80 min initial intake and full assessment
$100: 55 min session – sliding scale spots may be available
Walk and Talk Therapy
If you live in the Boston area and enjoy being outside and getting some fresh air while talking about what's on your mind, this option may be for you! I am able to meet in the Boston Commons and other green spaces for sessions. We can stroll along the footpaths or sit on a bench surrounded by beautiful nature! Walk and Talk Therapy has been shown to promote physical and mental well-being. Why not get some gentle exercise and mindfulness in while discussing your concerns? Contact me for more details.
$140: 70-80 min initial intake and full assessment
$110: 55 min session – sliding scale spots may be available
Supervision for Clinicians
I enjoy supervising new (and seasoned!) clinicians who are in need of hours for licensure or would just like to grow in the field and expand their clinical skills. My supervision style has been described as supportive and nurturing by past supervisees. I'd love to help you reach your professional goals while building self-confidence and insight! I am able to meet at a variety of locations around the Boston/Cambridge area or can work with you through video conferencing as well.
$60: 55 min session
I have had a great experience and have made a lot of progress in a short space of time. Amie is a really good counselor. Her responses are clear and insightful showing that she has taken the time to fully listen to what you said and reflect on it. She is a good communicator and is obviously a caring person. She has helped me to see things more clearly and pointed out things that had previously been invisible. -J.A.
I love that Amie's responses are so clearly well thought out and individual. Her first questions were spot on and opened up some very helpful dialogue. I'm very grateful. -K.A.
Amie has been a valued part of my support network. It's nice to know you can talk to a professional to give you a better perspective on your situation and to make sure you also think about yourself and what you need to do to get through it. -N.I.
Amie is a very good listener and posses natural empathy. Very easy to speak with. -N.A.
Amie is a very compassionate and caring individual. She has a lot of insight and good advice to help you on your journey, whatever it may be. -S.A.
Amie is absolutely lovely, as soon as we started talking I felt understood and able to open up. She's extremely kind, she listens carefully and she's very encouraging indeed. Highly recommended! -E.L.
Loving, supporting and patient. She always approaches problems and discussions with respect and open mind. Despite what it was I felt valued and understood. -S.A.
Amie is amazing – so warm and understanding. -L.I.
I am very fussy about who I entrust with my counseling. There is such a fine balance between them feeling too distant and closed off, only summarizing, or taking over and saying too much. Amie strikes this balance perfectly, ensuring that you feel connected to her as a real person whilst allowing your story and issues to lead the sessions. I highly recommend her as an excellent counselor. -R.U.
I enjoy talking to Amie a lot. She is very personable and has helped me a lot already with keeping me accountable with my goals but also helping me stay kind to myself. -A.L.